Trade Waste Monitoring Systems
Recent changes in trade waste agreements requires some dischargers to electronically monitor their trade waste discharge on a continuous basis. The collected data will be used to assess ongoing compliance with discharge conditions as set by the trade waste permit. It is now more important than ever to ensure you have an accurate, robust and compliant system to avoid any unnecessary penalties.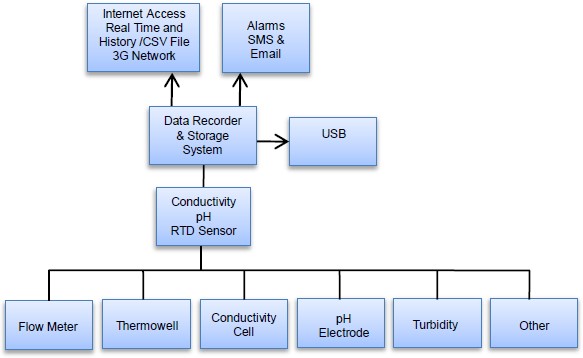 The "heart" of the Integra INT SAMPAN system is the Data Taker intelligent data logger which is a low powered logging platform with an integrated cellular modem. The unit has support for up to 10 digital and 6 Analog sensor inputs and a rugged design with a wide operating temperature range giving reliable operation in almost any environment. The Data Taker balance of performance and low power will allow the use of a small solar panel (optional) without com-promising on functionality. The data logger provides automatic data transfer to email or FTP server.
The INT SAMPAN system features a Sampling /Analyzer/Recorder package.
The data collection and recording transmitter is connected to a conductivity module, a RTD temperature sensor, a pH electrode, turbidity and a magnetic flow meter as well as other 4-20mA devices. Optional equipment for sampling including peristaltic sampling pump, inlet screen, sample probe sensor tank and return system assembly.
For more info contact an Integra specialist today.